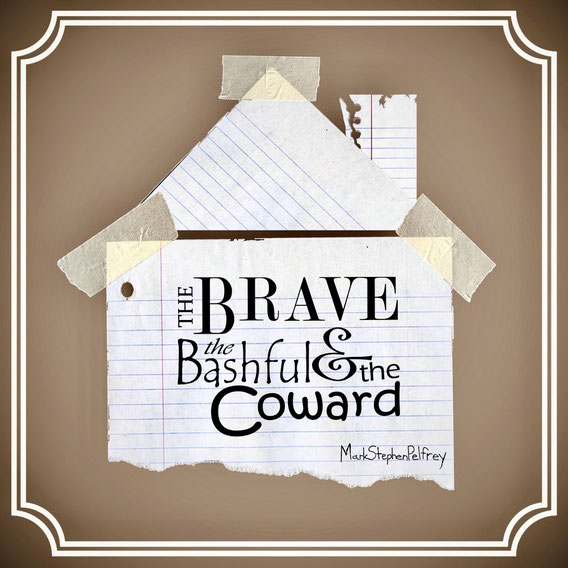 Just under three weeks ago, Mark Stephen Pelfrey wrote to me and asked if I would do a blog interview with him for the February 12 release of his debut EP The Brave, The Bashful and The Coward. 
The time for this was actually quite tight, but I'm very glad that I've agreed to Mark. 
An interesting, informative and emotional interview with a very talented young singer-songwriter has emerged and I'm happy to now give you a little insight into Mark's thoughts and plans for his music.
Mark Stephen Pelfrey was born in New Mexico and raised in South Carolina. He is a solo artist and also a member of the band RedFoxWood.
His music and that of his band is classified in the indie/folk genre.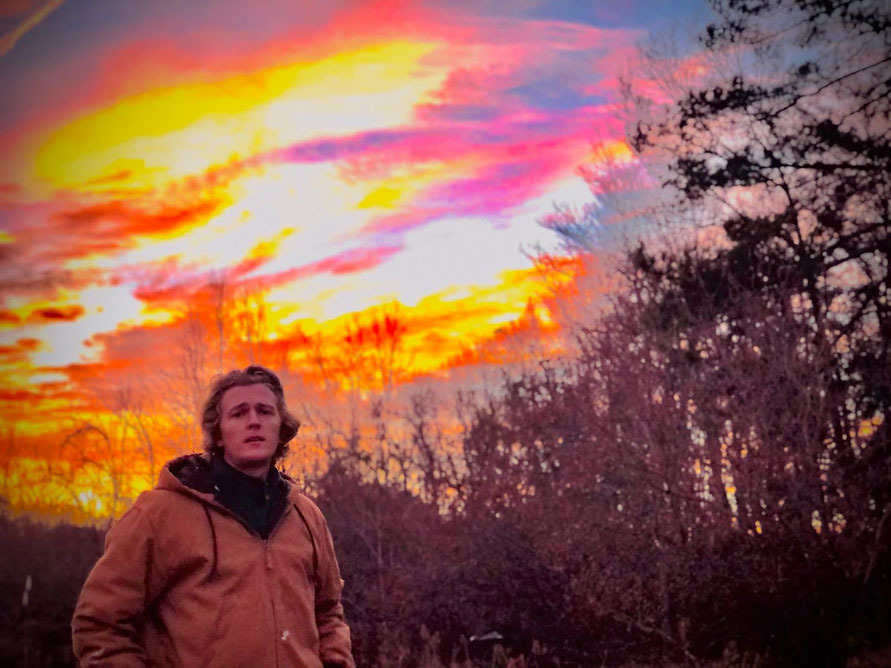 Today your debut EP The Brave, The Bashful and The Coward is out and available on all streaming services. 
In the 4 songs of your EP you describe these characters. Which character is reflected in you?
Respectively, the songs on this EP describe The Brave, The Bashful and The Coward. Each song was written during different times, different struggles and states of mind. All three of these characters are within me. In Horizon's New Glow, every new day I strive to be more like the brave. However, at the end of the day I often feel like the bashful Beneath The Lightning. I've been the coward as well, unwilling to recognize that you're Not Invincible and 'there's no need for you to feel as if you've been defeated'. In Like Water there are many more characters and emotions described, all of whom and which are loved and accepted equally.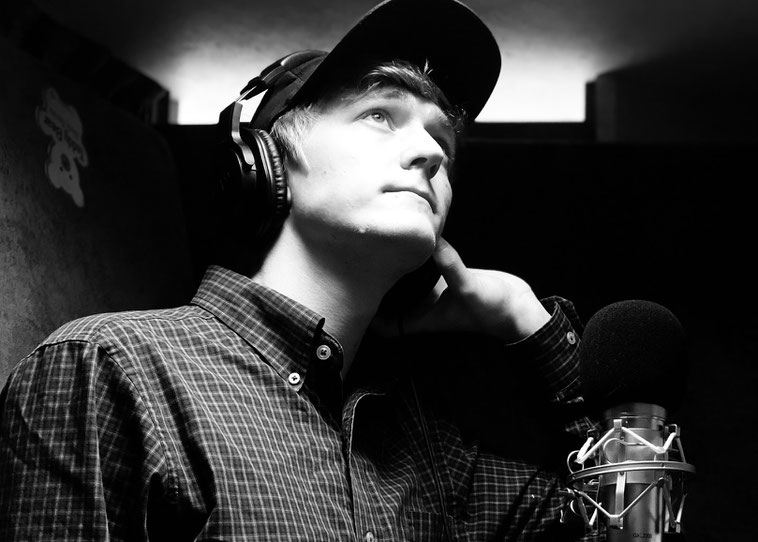 Your second track Beneath the Lightning is about holding on to your dreams, thinking positively and not giving up. What dreams do you have? Tell us a bit about the making of the song. When did you write it?
I wrote this one in early 2018. I was sitting next to the pool behind our college house, it was cold and I was thinking about how fast time flies. I remembered waking up from nightmares when I was a little kid, I would tell my parents and they would let me sleep between them. Picturing this memory, I began to think about how to deal with the nightmares, dreams and realities of being an adult: how to embrace the difficulties and take the pain in stride. This song is essentially about growing up. It is several years old, but it still hits home for me - maybe more now than ever.
"Hey mama, thank you for letting me leave my bed. When my dreams overwhelmed me, you let me sleep between you and dad."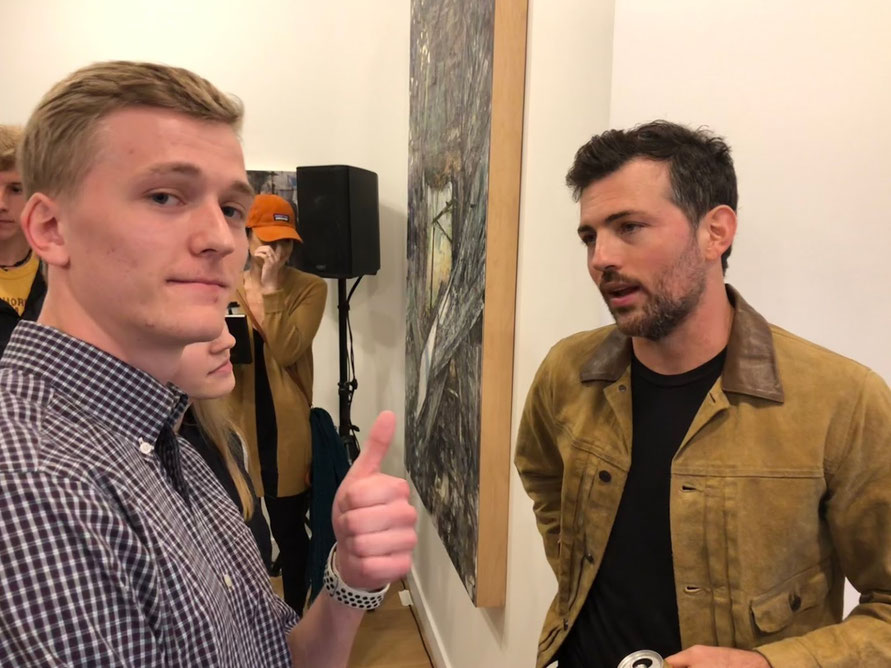 You only started your solo project in May 2020. Who and what encouraged you?
I used to only feel comfortable showing my friends my music. But in October 2018 I got to meet my favorite artist, Scott Avett (The Avett Brothers). I gave him a letter, a CD with five of my originals and my phone number. Six months later, he gave me a call. He was very kind and encouraging. He told me that my songs were definitely sharable, and he even gave me his email. This was a big boost for me. Shortly after this, in June of 2019, I started a band with my friends Jason and Justin. Performing, writing, recording and improving with RedFoxWood made me comfortable sharing my music. Now, I just want to keep sharing my music.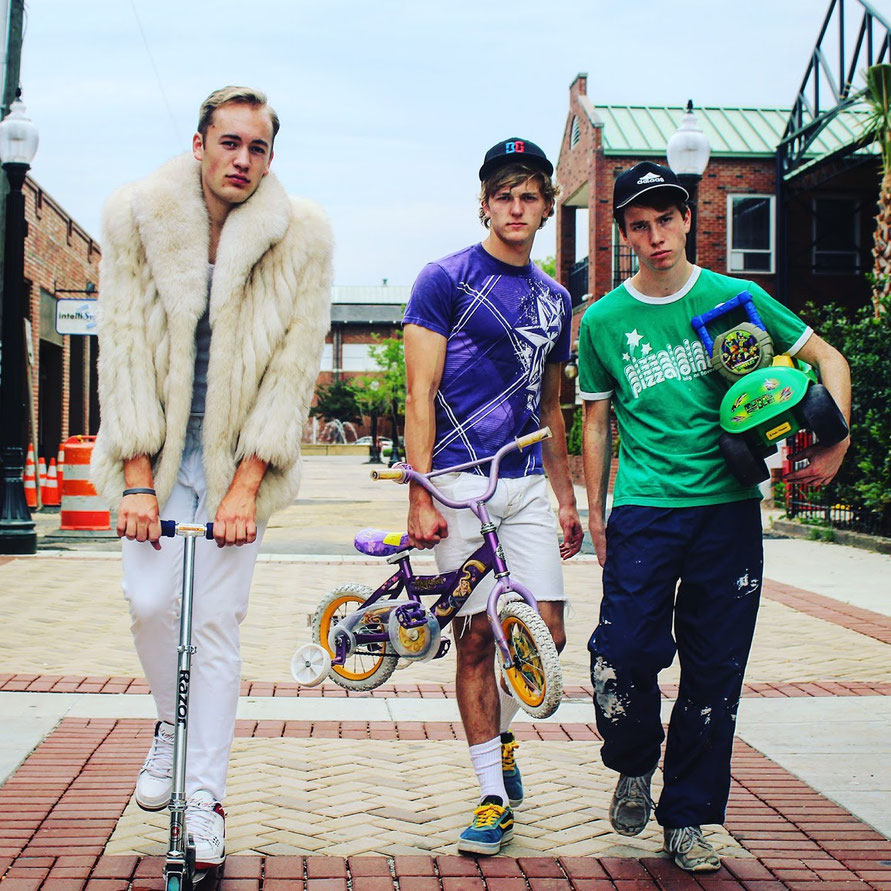 When did you discover your ability as a singer-songwriter, is there a special experience you can tell us about?
From as early as I can remember, I've loved to create. In 2008, I was making ridiculous YouTube videos. In 2012, I was writing silly songs and raps to make my friends laugh. In 2015, I graduated high school. In 2016, those silly songs became something more ridiculous (Duck Squad). Also in 2016, I started playing guitar and writing songs that were less ridiculous. I fell in love with songwriting. I started to lead music for my church, for YoungLife and for Campus Outreach. I loved sharing funny songs and videos with people; to see them laugh and enjoy something I created. But even more so, I love getting to share songs that I really believe in, like the four songs in The Brave, The Bashful and The Coward.
What inspires you, what do you draw your ideas for new songs from?
I find myself drawn to the simplistic, raw sound of folk. Most consistently, Bob Dylan inspires me to write. I love how simplistic his style is. The Lumineers are quintessential to the "less is more"  mantra of folk music. The Avett Brothers are probably my favorite songwriters of all time. I like these artists because their music feels genuine, handmade. I've tried a lot of different sounds over the years, but I always find myself coming back to these artists for inspiration. 
Tell us a bit about yourself, what do you have planned next in terms of touring and live performances?
I recently graduated with a bachelors in Business Marketing, and I've been on the job hunt for a while. I'd love it if my paycheck could come from music, but until then I've gotta find a real job. As far as gig'ing goes, I still play shows regularly with RedFoxWood around South Carolina. I don't really have any clear cut plans for doing shows solo as of now, playing with RFW is just too fun.
You're a young independent band from Aiken, South Carolina. How long have you known each other and how long have you been making music together?
I've known Jason for about seven years, Justin for about five. We started playing music together in church about five years ago. Jason pretty much taught me everything I know about how to lead music for people. He encouraged me to come out of my shell and sing on stage for the first time in 2016. He helped me learn songs on guitar and was uplifting when my performance wasn't quite on point. If there is such a thing as a "music-mentor" or a "singing-sensei," Jase was that guy for me. Now we have a band, and we have a blast playing and writing music together. I definitely would not be so in love with music if it wasn't for these guys, and I'm abundantly thankful for them both.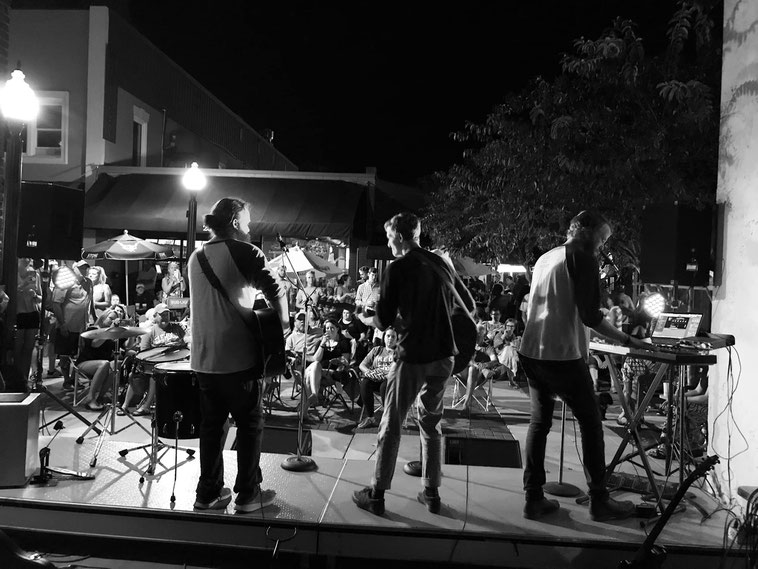 What instruments do you complement each other with in the band and what are your special talents?
We play a variety of instruments. Our stage usually has three guitars, a piano and percussion. We regularly switch around instruments to keep things interesting, which makes us a pretty fun band to see live. Our special talent is probably our three part harmonies. 
I would like to talk about one of your songs in more detail.
'Only Hallelujah' describes an impoverished town in Georgia. What connects you with this town?
I play guitar and sing harmonies on this track, but the song was written by Jason Hadden. Jason works as a worship leader at our church, and he was given the opportunity to go on a trip to Clarkston, Georgia. In this town there are 170+ people groups living in a 1 square mile area. A majority of whom are refugees, which basically means that they are running away from their own governments. These people have very little, but they still praise God despite their circumstances. Jason was moved to write the song Only Hallelujah after hearing these peoples' powerful stories. The song is about perspective: Realizing how good we have it, yet we fail to give praise like the people with almost nothing. 
Finally, I would like to have a few words from you about your joint plans for 2021?
In 2021, I plan to keep making music. I have several songs in the works currently: Including a few worship songs that I plan on releasing this year as an EP. I plan on playing more shows with RedFoxWood, writing more and producing more. I love creating, and I am so thankful to get to share my music with people. Thanks for reading and listening to my new EP The Brave, The Bashful and The Coward.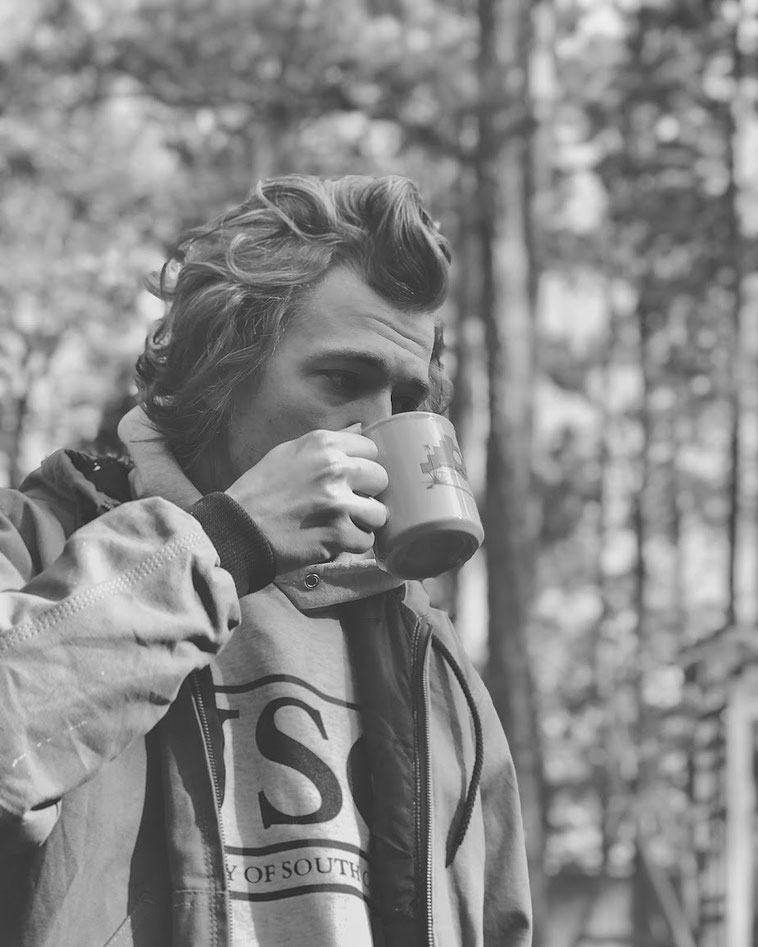 Mark Stephen Pelfrey, a young independent artist who is excellent at transforming his thoughts and feelings into meaningful, haunting and honest lyric poetry.

He wraps them into a wonderful whole by adding catchy melodies, gentle folk and amazing harmonies.

His discography with the singles Wild Strangers, Set the Sail and Adrenaline is extended today by the EP The Brave, The Bashful & The Coward with four more great songs.

Mark, thank you very much for this wonderful interview. It was great fun to work with you. I wish you continued success and all the best on your musical journey.
And even more about RedFoxWood