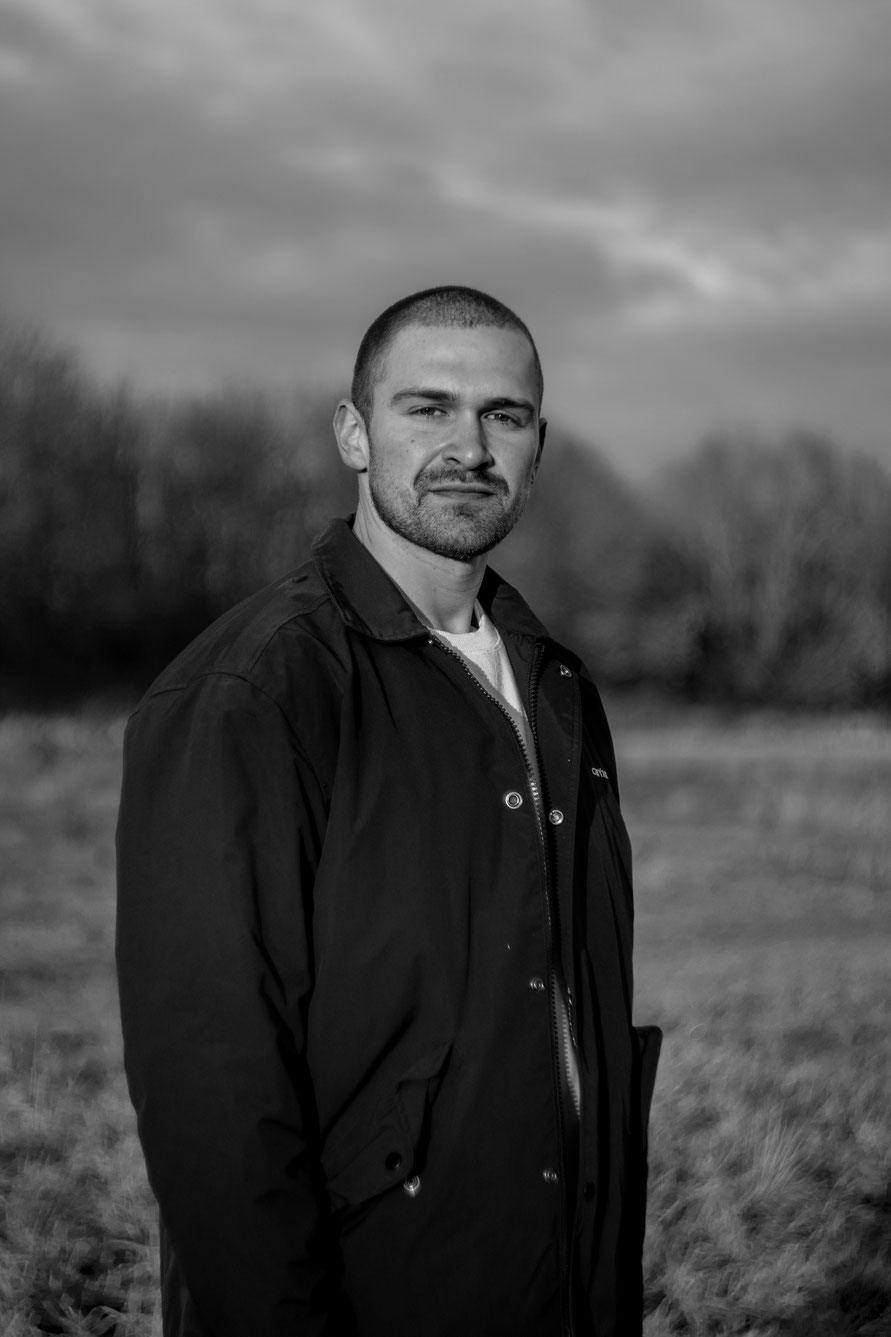 From the moment I heard Daniel's voice last August in a rough version of one of his upcoming songs, I knew I had met a very special musician with incredible potential.
Daniel asked me to support him on his debut. 

I supported him with all my might and to the best of my ability and it's a great pleasure and excitement for me that today, after a long and intense process, he's releasing his debut single Foundations. 

A wonderful friendship has been formed and I'm very excited to hopefully meet Daniel in person later this year. 

The songs on his debut EP, which will be released this half of a year, are diverse, with meaningful lyrics from life and full of genuine emotion. 
His brilliant, pleasant, slightly husky voice with a gentle emotional timbre captivated me from the first moment.

It was already clear during one of our first chats that we would do an interview together. 
And it was Daniel who encouraged me to start my blog.
I think without him, my music blog with its impressive artist introductions and interesting interviews wouldn't exist.
He responded to my uncertainty with the English language like this,
quote:
,,well, the main connection is music and that is universal - which you have no problem"!

Now I present you my interview with Daniel Etherton, a young independent singer-songwriter from the United Kingdom, who recently decided to share his music with the world.
In this interview, you can find out many interesting details about Daniel's songwriting, his inspiration and his plans for the future. 
It's a great interview where you can also get to know Daniel from his private side.

Daniel Etherton, for me a brightly shining and just cut diamond in the rough, from whom we will hear a lot more in the coming weeks, months and years.
When did you discover your talent for singing and when did the desire to write songs arise in you? Is there anyone in your life who has particularly encouraged you?

I've always been interested in literature and music, so song-writing to me is a product of that - fusing experiences and emotions together to create poetry. Throughout my teens and into more recent years I took the opportunity to sing where I could and built up the confidence to pursue it more seriously over the past couple of years. I'm grateful to my family for always being supportive, and close friends as always. They're the main inspiration for this debut track, Foundations!
When did you discover the special in your voice and how did your family and friends react to it?

There are so many amazing musicians in the world, different generations and growing of immensely talented people. So, I am working with my voice amongst that - it takes time to find that 'special' part in your voice, I'm getting there, it's a balance between comfortability and originality. Everyone's been really encouraging on this journey and I'm hoping whilst I continue to meet and collaborate with more people, my abilities will develop with it.
Could you be found last year in London at public performances, e.g. as a street musician?

Yeah, despite it being a tricky year in 2020 performing due to COVID-19, I was lucky enough to take part in some remote live sessions. Most memorable was the hybrid live-stream/physical gig in October at Mercato Metropolitano, London.  
What characteristics do you use to describe your music and what do you want to express?
Where do you get your inspiration from?

I enjoy combining pop sensibilities with meaningful lyrics to create a storytelling aesthetic. The constant evolution of music and its ability to connect people always excites me. Artists around today can really benefit from the Playlist culture - and I don't define my taste to a couple genres. I love listening to all types of music but take influence from Daughter, Bon Iver, The XX and Bill Withers. Checking in on the charts, tracking down undiscovered talent on SoundCloud, spinning Spotify Radio and Discover, you're bound to find music which inspires you. My music is emotionally charged and evokes the feeling of nostalgia intertwined with modern relatability.
Do you play other instruments besides the guitar?

I'm very much still learning the guitar, as well as keyboard; slowly progressing but at a novice level on them both.
You are an unsigned artist. What is special about that for you? Do you see yourself as independent in the future?

Who knows, I'd have to have a good think about any opportunity that comes my way. I pride myself on being self-motivated, it's been a challenging year (for everyone), but I have stayed positive throughout and lost no drive continuing to work hard in it and continue to do so. Consistency is key, so I want to keep on creating tracks that are intimate, whilst at the same time relatable and meaningful to any audience.
Foundations is your debut single and is released today after a long and intense process. Can you describe your feelings?

It's been an amazing experience and a real achievement to get to this position with the track. Foundations talks about how the meaningful people around us give stability, hope and happiness. It reflects on struggles in an optimistic light whilst maintains true to my personal journey. I've always found music, most genres, stabling and inspiring throughout my whole life – it becomes daunting when you're the person putting a song out there that could hopefully provide the same positive effect it did to me, to someone else. I really hope it does this for you and those who listen. It's a simple track written from the heart.
Do you have a favourite song on your upcoming EP? Can you tell us a little bit about it?

The EP is still under-wraps but there's a track on it which is jazz-inspired, deviating a little from the other songs but strong in its own right. A beautiful sentiment to it!
Do you like going to live concerts? Is there a special experience that has made a lasting impression on you?

Of course! It's tricky to choose from but probably being a part of the LED lightshow at Coldplay's performance, Glastonbury 2016. Fix You - tearjerker.
Do you already have plans for this year in terms of your own live concerts and streaming?

There's a lot more to come! I will be performing Foundation's on promotional live-streams and hope to live gig, dependant on government restrictions as soon as possible. I've been fortunate enough to virtually collaborate with a handful of musicians remotely on something pretty cool but that's a surprise.
What is your greatest wish?

I'll need to think about that one.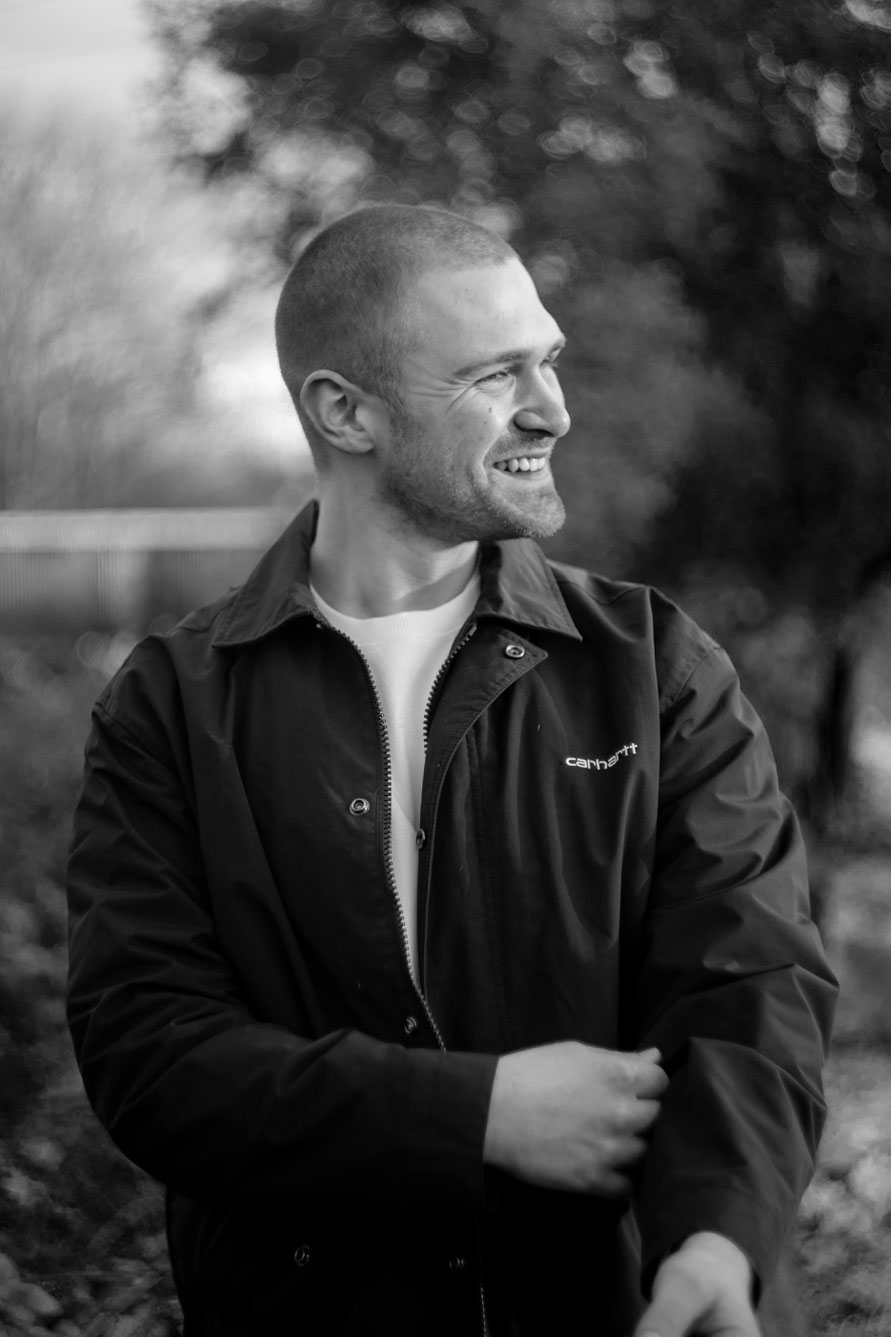 Reach to the stars! Where do you see yourself in 5 years?

To continue writing, collaborate with talent and take every opportunity to inspire in whatever form that might be. Music has always had a therapeutic effect on me, so if I can make a positive impact on someone else with it, I will be a happy man.
So much of our lives is decided in single, brief moments. Meaningful moments that are about daring to connect with others or perhaps having the courage to really connect with oneself.
21 August was such a moment. 

Daniel, I'm so grateful for your inspiration, your infectious creativity and your continued heartwarming support.
Thank you so much 💛
Check out Daniel's Social Media
---
---