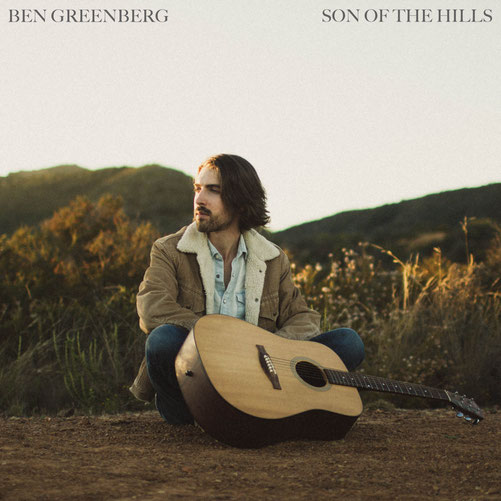 Today the debut album Son of the Hills by Ben Greenberg an independent indie/folk singer-songwriter from Los Angeles was released. 
In this blog I want to talk about how I discovered and met Ben.
Early last year, some time before Corona, Hannah Connolly, a young singer-songwriter from Wisconsin toured the American West Coast and Ben accompanied her musically.
Because I liked Hannah's music very much, I also became aware of Ben. 
One day Hannah documented with her mobile phone a meeting of a few musicians. They met for a band rehearsal.
The short clip that Hannah uploaded on Instagram was enough to make me nervous. The sound the four musicians produced was terrific. One of them was Ben Greenberg. At the time, only one song of his existed on Spotify.
Roadhouse is a very folky, rousing song that I liked a lot before.
I contacted Ben, and asked him about his plans for his own music. He told me about his upcoming release, which was planned for the summer. Later also about a planned live stream, because the world was already in lockdown at that time.
After listening to a few of his new songs on the livestream, I was immediately aware that I had stumbled across a very special musician who has incredible potential and has some great releases coming up in the near future.
We intensified our chats and had many interesting conversations and exchanged details. 
A very young friendship developed at that time, which we have since consolidated.
Ben is looking forward to planning a European tour in the hopefully not too distant future and will be my guest in Germany for a house concert. 
I can't wait to meet him in person and see him play live.
In his lyrics he tells and processes his sometimes difficult and also challenging periods of life. 
He sees his release of Northern Pines on June 26 last year as a new beginning of sorts. 
The song has been streamed over 29k times to date on Spotify.
The album is a conclusion of this process, in which he has worked very much on himself and has gained self-esteem and confidence in himself.
Ben Greenberg has secured a permanent place in countless indie/folk playlists and is definitely indispensable in the folk scene.
On the album, Ben plays acoustic and electric guitar, mandolin, banjo, piano, wurlitzer, and of course sings lead vocals, and is joined by a team of incredible studio musicians.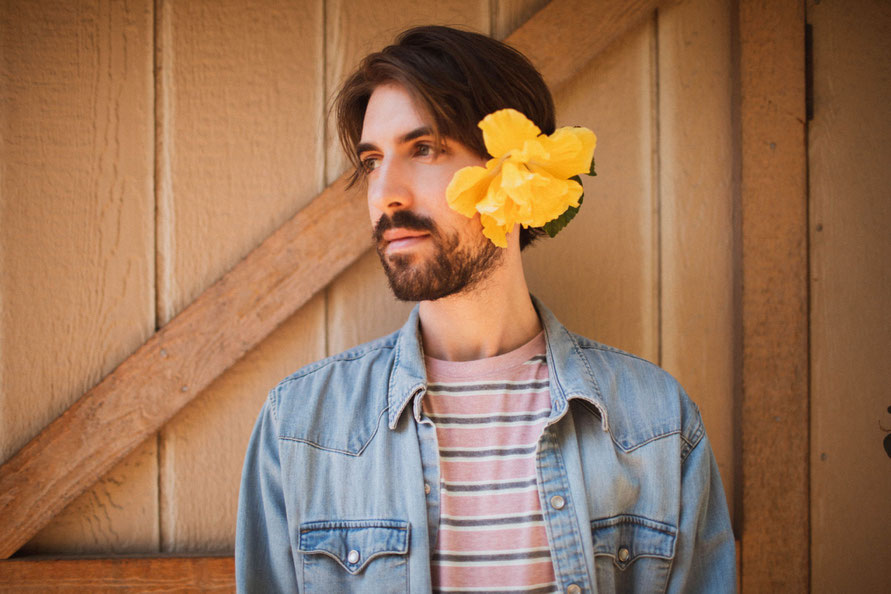 Since last June he has released more singles: 
Let You Down, River, Son Of The Hills, End Of The Line, Our Lady, For Nick and Sparrow.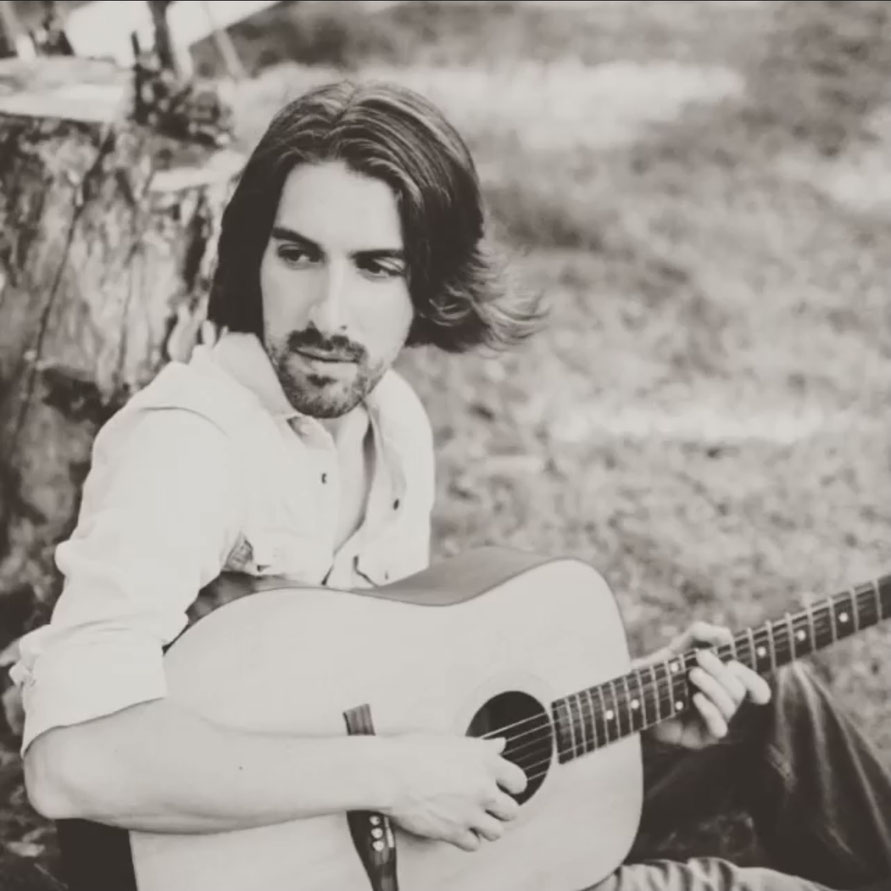 In particular, I want to talk about his January 22 release of For Nick.
Inspired by the wonderful songs of Nick Drake, Ben has written a tribute to Nick.
The track is characterised in its entirety by a consistently gentle, catchy sound and by the particularly tender and soothing vocals.
After hearing it for the first time, it made a huge impression on me and never let go.
Ben's brilliant fingerpicking, the interlude, with piano and strings underlining and enhancing the harmony of the song and giving it a special and unique touch, and the soulful and touching lyrics reflecting Ben's thoughts and feelings, make For Nick one of his best songs for me and one of the best releases this year.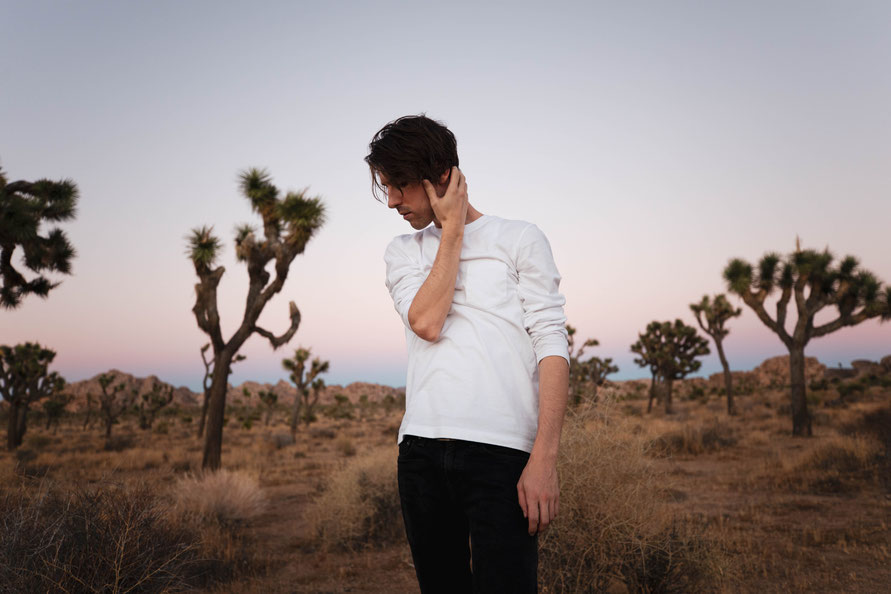 I asked Ben for his thoughts on the songwriting of For Nick, and asked him to share his experiences and learnings specifically about this song, and now two months after its release:
quote:
,,I discovered that For Nick was about Nick Drake as I was writing it!
I had been listening to Nick's music a lot, particularly the Pink Moon album, which has been one of my favorites since my dad first introduced me to it.
And I really felt a kinship with Nick; I felt that I understood some of the pain in his spirit, the way that he became so lost in his depression towards the end. I had recently stood at the precipice of an emotional darkness in myself, in which I could have become similarly lost. So I felt a deep compassion for Nick Drake, a desire to tell him how much light he had brought into the world through himself, more than I think he realized in his lifetime - after all, his music received very limited recognition until much later after his death. I wanted him to know he was loved and appreciated, and to thank him for helping me and others deal with our own difficult emotions.
The song is for Nick but it's also for anyone who has struggled with mental health or self worth, or who has been through a time where they struggled to find love and light within themselves. 
I have to admit that now in 2021, having lived through a whole year of the pandemic while releasing my songs, I'm feeling challenged by life again.
I don't know what to expect this year, between covid, economic uncertainty, and nearing the end of my 20s. However, I have an incredibly supportive community, and I'm so, so grateful to all of the wonderful people who have connected with me and my songs on the internet this past year. Those connections have really fed my spirit and have made me feel so valued and appreciated. My relationships with friends and family have also become stronger and more honest, and I've found greater self-acceptance. I believe that I will continue to find the way forward. Not only that, I know that I am still capable of growing and learning, which is a really amazing thing to realize and trust in myself. I think I'm more able to see that same potential in other people around me as well, and that gives me a lot of hope for us all.
I think that's what I wish Nick Drake had been able to find in himself, and I hope that wherever his spirit is now, he knows that he is loved and that he is not alone".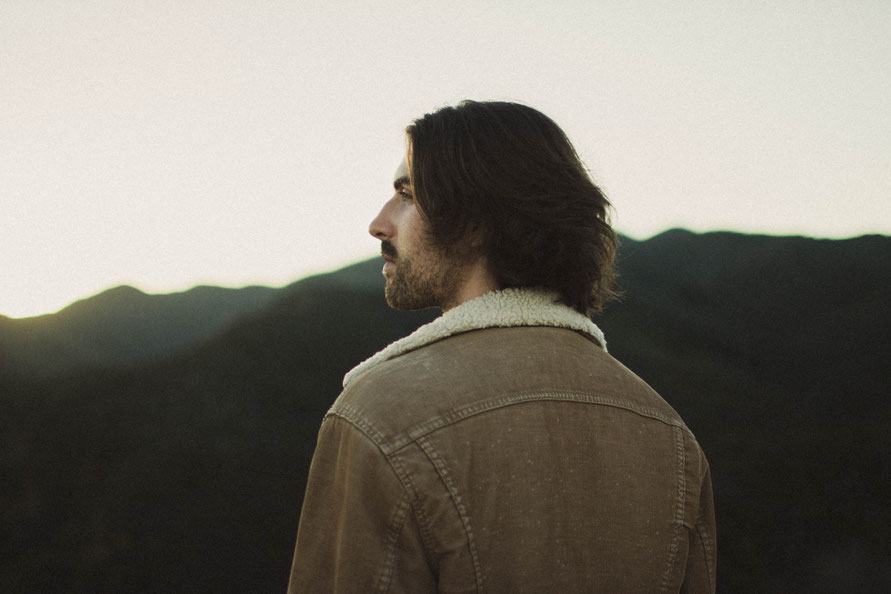 Ben summarized for me once again what he wants to express with the album and in his songs and what message he wants to transport with his lyrics:
quote:
,,I hope that anyone who hears my music will hear the compassion I have for the challenges we all face in life. I hope they will also hear the loving spirit in me, which I deeply believe is present in them, too. 
My amazing producer Jordan Ruiz said that Son of the Hills feels like my coming of age story, and I think he's absolutely right about that.
Before making the album, I had been adrift in my life, unsure of how to move forward and doubtful of the worth of trying. Doubtful of my own worth".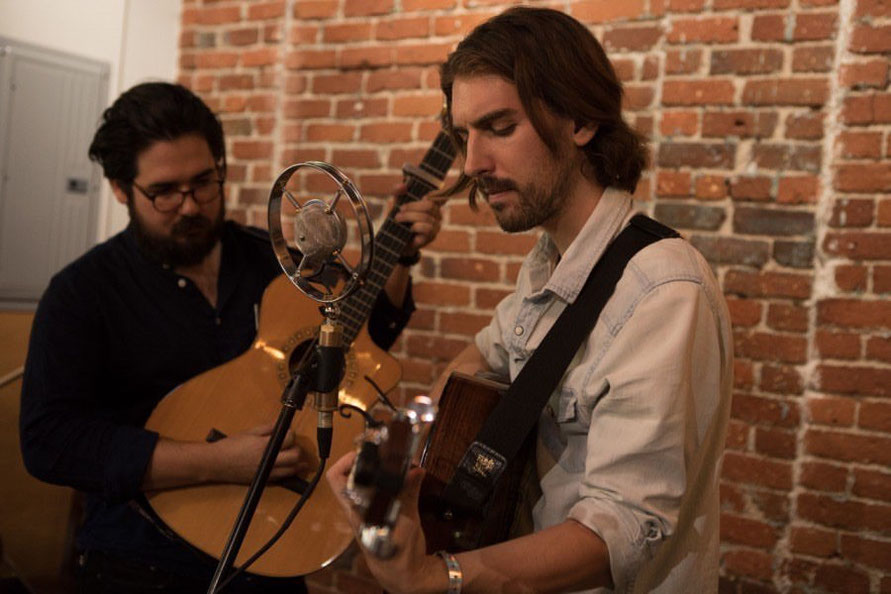 ,,I think it's something everyone struggles with at times, but maybe especially young people growing up in this current time period with its many tangled challenges - from climate change to global pandemics to inequality, the list goes on.
It can feel incredibly daunting to figure out how to live well, and difficult to know if you will be able to make a difference or build a good life for yourself. I certainly don't have all the answers yet, and I'm still figuring out my next steps. But I think the very first step to living well in spite of all these problems is to decide that it is not hopeless. To decide that it is worth trying to meet the challenges of life with a loving heart and an open mind, trying to learn and grow, being willing to try and fail and try again along your way to succeeding. Being willing to show up for life, for yourself, for other people, even though you are not perfect - because no one is perfect, everyone still has lessons to learn, everyone is still figuring it out, and if we can engage in that process of growing and learning together with more humility and honesty, I think we will be able to find our way through the challenges of our times and maybe even make a better future for those to come after us. 
If my music helps anyone feel comforted, less alone, and more able to see the strength and beauty of their own spirit, then I will feel that I've done something good with these songs that goes beyond myself".
I'm happy that you can now also enjoy Son of the Hills  in all its uniqueness and beauty. 
As always, it's available on all popular streaming services.
Ben, my very best congratulations on your album release and your awesome and accomplished start to your musical career.
I wish you continued success, thank you very much for your fantastic music and the wonderful and inspiring chats 🧡
Check out Ben's social media
---
Like this post? Share by clicking icon below.