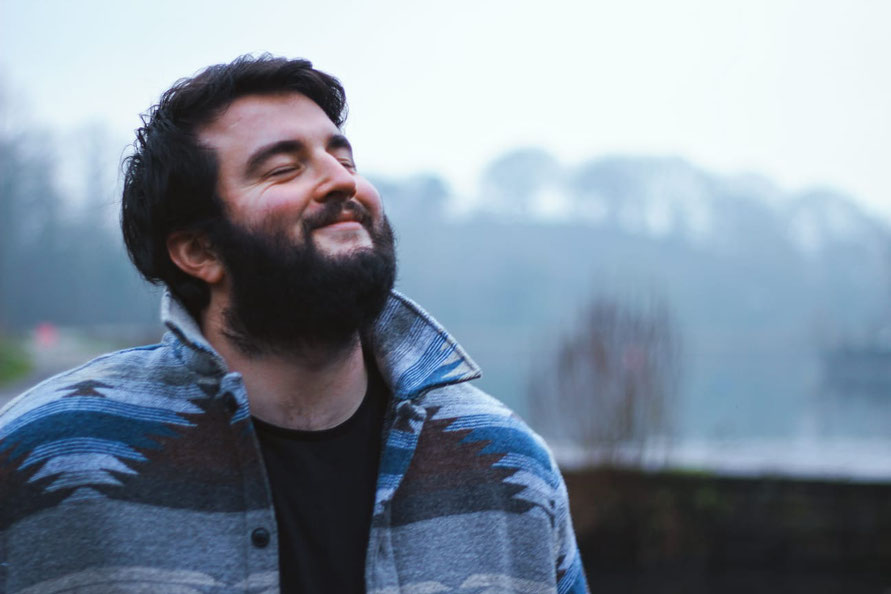 James Stephen is an Americana artist who incorporates his passion for blues and soul into his music.
The Stockport/UK based singer-songwriter has been interested in many genres of music from an early age, drawing inspiration from various genres and artists such as John Mayer,
Phil Collins and John Butler Trio.
He has carved out a unique style in his music. 
In my interview you will learn how James discovered music for himself and how he hasn't lost his motivation despite the pandemic.
He talks about the dynamics behind his favourite song and the creation of it, a story which still touches him deeply.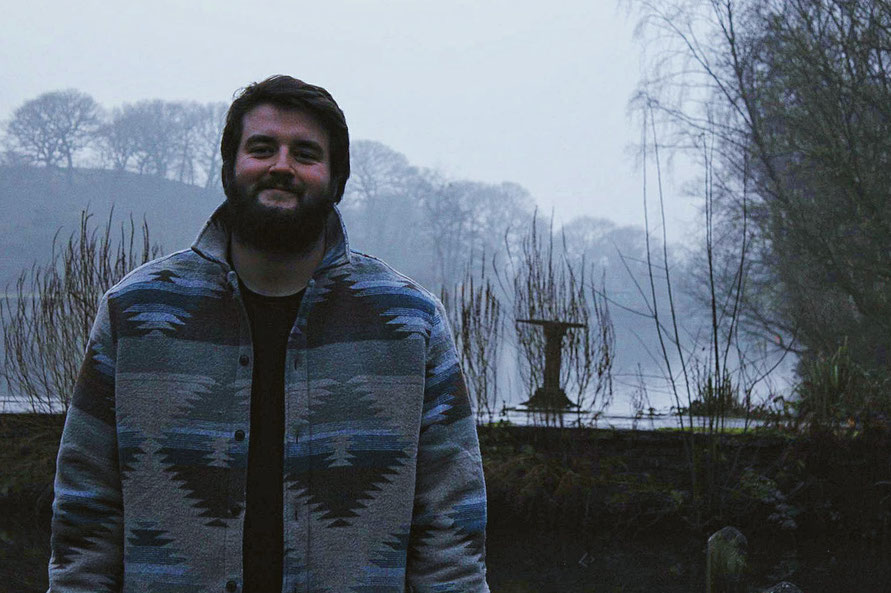 1. Has music always been important to you? Do you come from a musical family?
I would definitely say music has always been prominent in my life, definitely.
My mum used to play music a lot in the car and in the house and I'd usually be trying to remember the words and melodies or be humming to myself just for entertainment!
I had a bit of a karaoke streak in me when I was young too (heavily influenced by Will Young winning Pop Idol)!
I decided when I was 10 that I wanted to learn to play guitar and write songs and I've been doing so ever since.
Are we a musical family?
Probably not. None of my other family members play an instrument but everybody loves music and they have been instrumental (pardon the pun) in shaping my eclectic music taste: my dad loves Rat Pack-era crooners and some of the British Invasion bands of the 60s; my mum loves Elvis Presley and has brought 70s glam rock, some disco and some 80s synth pop to my attention over the years; my sisters loved polar opposite ends of the industry in the 90s/00s so I got plenty of pop, punk, rock and metal from them.
I plugged the gaps over time with blues, jazz, soul, R&B and pretty much anything else I can get my hands on.
We all love music so we're musical in that sense!
2. What was the first music album you bought?
Motion in the Ocean by McFly.
I bought it for £6.99 in Woolworths! One of my favourite ever ballads is on that album called Bubble Wrap.
3. How do you describe your musical style?
It's taken me a few years to settle on this, so here goes...soul-tinged blues-Americana! I take inspiration from too many artists not to be a slapped-together genre that exceeds seven letters!
4. Who or what inspires you?
I am genuinely inspired most by the challenges we all go through in life.
There's always that next song waiting to be written that will put into words what somebody can't express themselves. They're the songs I want to write and there's nothing to inspire that more than writing about what happens to us as societal humans.
I am massively inspired by the people around me too...they help me see the best in the world, even at its worst.
5. My favourite song of yours is Washed Away. How did it come about?
Washed Away is probably the song dearest to my heart.
Before my significant other and I got together, there was definitely a time that I wasn't convinced we would end up together. It left me in a fair bit of emotional turmoil at the time. I had just played an open mic one night with my good friend Kaela and randomly thought of that old adage of being "lost" in somebody's eyes. Then I thought "if I'm lost in her eyes and she cries...where do I go?".
Obviously being lost in somebody's eyes isn't literal, but I knew then that if I were lost in her eyes whilst she cried, I'd rather drown in her tears than them make me leave; in essence, I'd rather endure her bad times than be locked out when they happen.
I got home with the chorus in my mind and - rarely for me - I wrote the whole song in about 15 minutes...then cried!
6. Do you have a favourite among your own songs?
This is tough. I don't think I have one TRUE favourite...but it's probably Washed Away, all songs considered. I Missed That Train is an honourable mention!
7. What comes first in your songwriting, the theme, the lyrics, the chords or the melody?
This genuinely differs song by song for me. Some come extremely naturally - as mentioned above, Washed Away was written in 15 minutes and everything just happened at once.
I Missed That Train was an intentional attempt at soul music, the theme was decided and the chords were first to be written; the lyrics were mainly improvised on a voice memo on my phone and tweaked only slightly afterwards! They're just examples of how my approach isn't set in stone (but it seems to have worked so far!).
8. Where do you record your songs? Who mixes and masters them?
Historically, I've recorded with the French magician that is Greg Chiche at Spirit Studios in Manchester. He oversees the tracking of most everything and does an incredible job mixing the songs. He even throws a couple of lovely Gregisms on where he feels they are appropriate! I love working with him. Once I've settled on a mix, the track goes to Pete Maher for mastering. On one occasion, though, a song of mine has been recorded at my good friend Mike's house, mixed by Mike himself and then mastered by Greg. It may happen again in the next pandemic!
9. You are independent, what is special about it for you?
Is it bad to say the struggle!?
When you're doing everything off your own back, everything feels so much more rewarding. Meeting people like yourself makes it all amazing too.
Knowing that your music has positively affected somebody's life who may live hundreds of miles away is surreal but so gratifying.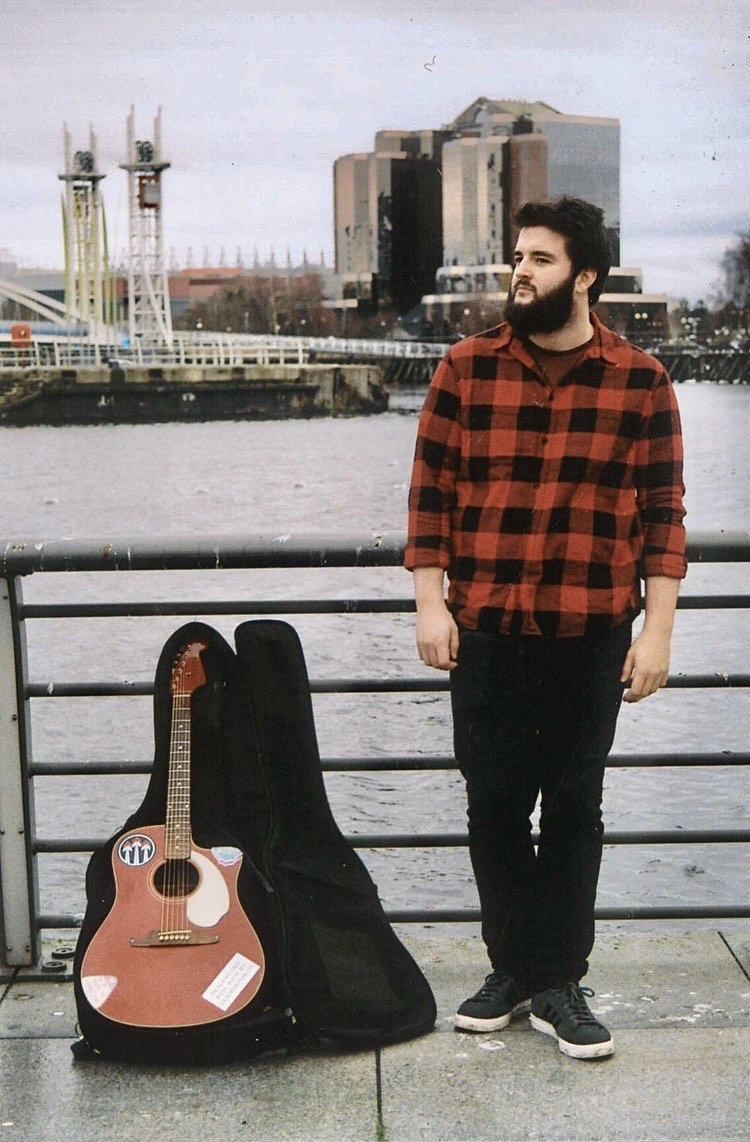 10. Do you have long-term goals regarding live music, are you planning a collaboration?
I just want to gig again. My long-term goal regarding live music is to gig as much as is reasonably possible. Maybe a Sofar Sounds tour...(I'm looking at you, Jonny Morgan and Fordaze!)
Collaborations I'm always game for. I'm in a couple of backing bands for artists I really believe in and it's nice to gig and not have to worry about much sometimes. There's a couple more friends I have in music who I'm trying to convince to let me in to lay a harmony down or something.
Your playlist has even brought me into contact with a number of other artists that I would love to collab with. It's all part of the fun!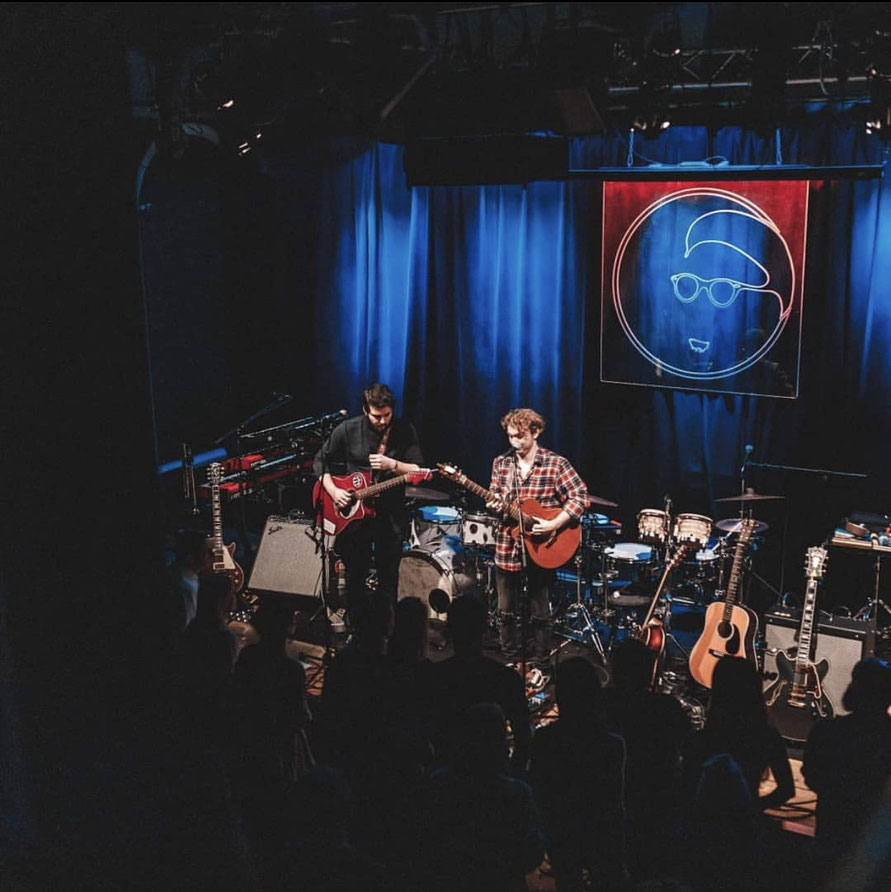 11. How long have you known Joel Gardener? Tell us a bit about your friendship.
I've known Joel for a few years now. At least five. We met on the open mic scene in Manchester and, one (fateful) night, Joel had a gig in Hale that he needed a support for and he asked me if I fancied it. I turned up, we played to a near empty cafe and I got told I was pitchy by one of the men in there.
Joel asked me to swing by one day to try backing on his tracks and the rest is history really. We've since played great shows up and down the country, a couple of great festivals and we generally put on one hell of a show.
12. When can we expect new music from you?
New music! What a thought that is. I couldn't commit to a definite date...but I am sitting on a summer song that is DEFINITELY different from my normal tracks.
I plan on that being a stand alone single before working on the next EP. Maybe sometime in May? June at the latest!
13. Where do you get your strength and inspiration from at this time?
My wonderful other half. Simple as that really. She really keeps me ticking over and inspires me every day and is always checking in to see how I'm doing with the admin side of music since we can't do anything live yet!
It's been really easy to feel like packing everything in at times - the pandemic has been awful for musicians, especially the unsigned - but she always manages to pull me back on track and moving in the right direction.
James, I would like to say a big thank you for this impressive and insightful interview! Reading your answers was something special and very touching for me.
Thank you very much for your wonderful music!
I hope to welcome you here in Germany next year at the latest.
From me only the best wishes for your future and continued great inspiration for many more excellent songs 💙
Check out James' social media
---