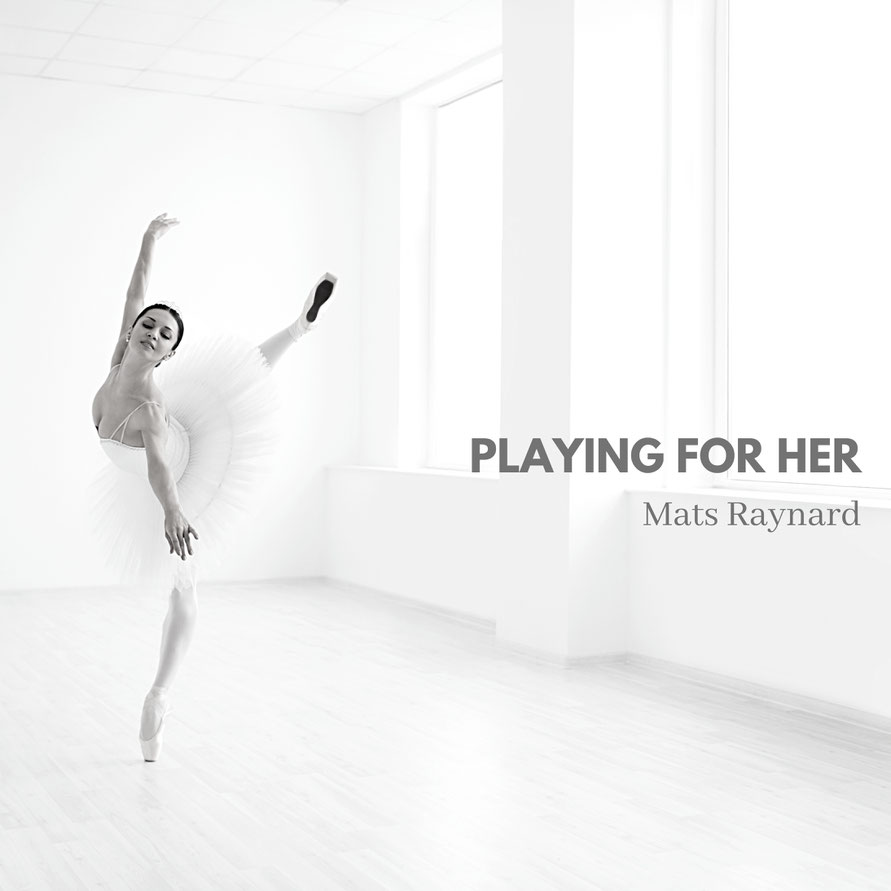 Since I started playing the piano and taking piano lessons a year ago, I've been discovering more and more beautiful instrumental piano ballads. 
Playing for Her is one of those dreamy gems and the first single from Mats Raynard's upcoming album The Broken Piano, released today.
Mats Raynard is a German pianist, composer and producer. 
I first became aware of Mats Raynard with the release of Jenny. Jenny is a tribute to his wife, who supports her husband to the best of her ability and, for example, designed some of the covers.
And the special thing about tributes is, that they reflect all the love, gratitude and appreciation that artists feels for the person, they are honouring. 
The short sneak peak of Playing for Her a few days before its release was enough to make me fall in love with the track. 
And of course, I tried to play along with the melody. The sequences of notes in this piece are pretty simple, and that's precisely what makes it so special and ingenious.
The melody of Playing for Her is very catchy and memorable and invites you to play along.
Give it a try, you will be fascinated by the beautiful harmonies and chord progressions and the rich sound that fills your living room. 
Mats Raynard aims to tell a variety of stories with his warm, intimate and sometimes imperfect piano sounds that touch us and send us on an individual journey of thought.
And that's exactly what he succeeds in doing very well with his music. 
These piano harmonies send you on a journey wherever you want to go. They make it so easy to slip into an imaginary world for a little time out and give your longings a space. 
Where is the journey taking you? 
Do you love the summer sun with all its positive effects on your soul, or do you still spend weeks reminiscing about dreamy winter landscapes with horse-drawn sleigh rides surrounded by a fascinating mountain world? Maybe you just want to floating on the water and dream away?
Or you just love sitting in a fascinating city in a cozy café with a latte macchiato and watching the interesting people around you?
No matter what fantasies awaken in your subconscious, just let Mats Raynard seduce you and follow him for his latest release and more dreamy tunes on his social media.
---