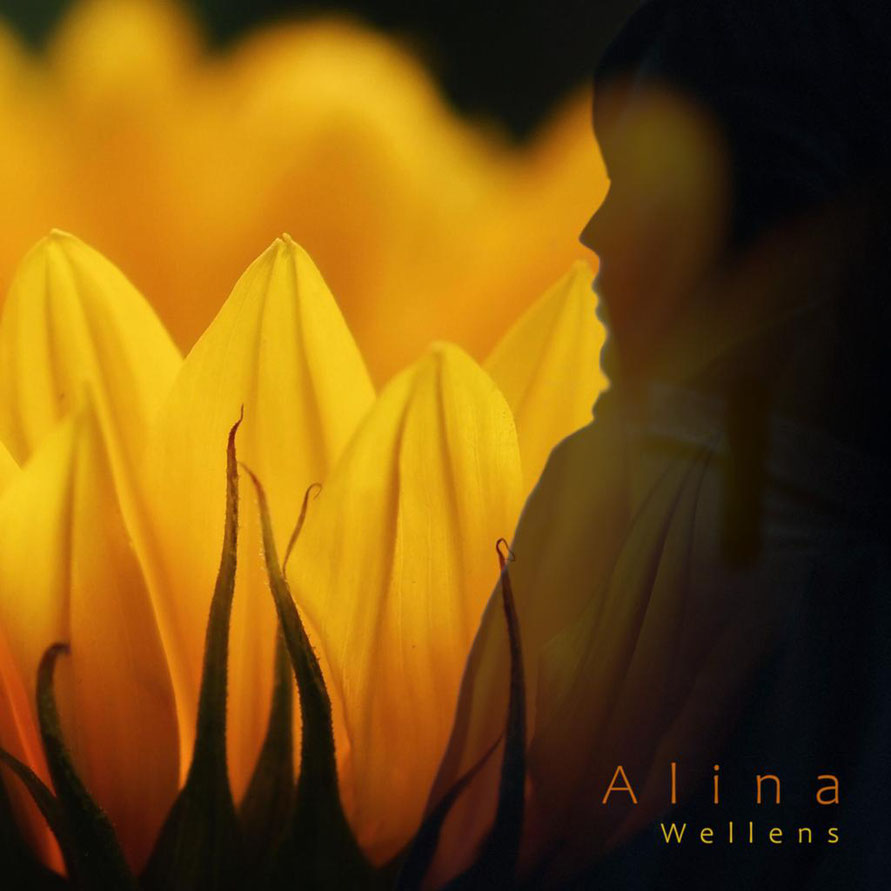 Frédéric Wellens has released his latest single today after a long break. The song is called Alina and I would argue it's one of his best ever!
The theme of the rather somber song that probably moves us all, deals with the situation of having to start all over again and find your way in a new country with a foreign language, perhaps even alone and without the protection of your family.
In each verse, the hopelessness and despair of leaving one's loved one behind in a war zone comes alive, nightmares that haunt you, loneliness and fear of loss.
Alina [lyrics]
Ouu Ouu
You've been up all night, haunted by the notes of Kalinka
Your kids were terrified, they still call for you, Alina
Since you went away, it's raining iron everyday
All through the dark and chilling nights of Zaporizhzhia 
Ouu Ouu
Learning to speak again in a foreign land, Canada
While he's still in Ukraine, faintly whispering your name, Alina
Since you went away, it's raining iron everyday
All through the dark and chilling nights of Zaporizhzhia
Since you flew away in this plane leading you astray
Part of your soul stayed tucked away in Zaporizhzhia
Ouu Ouu
An overflow of tears spreading as vast as the
Black Sea
Overthrown with grief, a void as deep as the
Black Sea
Ouu Ouu
Amazing and incredibly sensitive guitar picking wraps around the lyrics and adds a special vulnerability to the song. It's a bit like already knowing Alina and wanting to give her love and security!
The very beautifully edited video captures the mood of Alina perfectly and can give these brave and courageous people a little glimmer of hope with the symbolic flowers of Ukraine, the sunflowers!
Alina is a very emotional song and tells the story based on a very personal experience. 
Frédéric and I had the idea to add a Q&A part to go deeper into his inspiration and songwriting process. 
Susanne: Fred, how did you got the idea of the story behind the song?
Wellens: You know Susanne, I am a physiotherapist first. I had been treating this middle age mother of three last winter. She was an Ukrainian woman that sought refuge along with her 3 kids here in Canada in the spring of 2022 when Russia invaded Ukraine.  
She had a problem with her arm, nothing major.
But her story was. She was helped by people from around here that had created this group to help the refugees from Ukraine. 
So she was able, over the weeks we saw each other, to tell me her story about how this whole war unfolded and how she decided to leave with her three kids. Her husband stayed behind, he wasn't allowed to come because the oldest daughter was 18yo...
When I would dare asking some more personnal questions about her husband that stayed behind, she would sometimes hold back a tear or simply avoid answering. I never actually got to know how she really felt about that.
There were times when she would become emotive and it was me holding back tears.
Susanne: So you decided to write about her and not the war itself?
Wellens: Yeah! I did not want to write about bombs, guns and people dying or about Putin or Russia. But still I wanted the song to clearly evoke the current conflict.
Susanne: So is that why you used this metaphor with this popular Russian Folk song "Kalinka" in the opening line of the song?
Wellens: Exactly, I wanted to state that she wasn't able to sleep because of the actions of Russia against her country, her family and used the song Kalinka to portray the invader.
Susanne: I really liked the climactic bridge at the end of the song, it feels like the song is shifting gear or perspective, was that on purpose?
Wellens: Oh yes, I wanted to shift from Alina's story to a broader perspective and write lyrics that anyone from Ukraine could relate to.
You know, my grand parents were teenagers in France in WWII and they told me countless stories of grief and sorrow about this period of their lives and I wanted to allude to that at the end of the song.
Susanne: Despite the song being dark and on a very serious topic, I somehow felt there was a glimmer of hope in the song. Did you feel the same writing it?
Wellens: It's funny you say that, I decided to write the verse in a major mode. Also the vocalized Oohh, that are sort of the chorus, do have this solemn feel despite being in minor. Since there are no lyrics in that section, the saddest part of the story is sung over mostly major chords.
And sometimes, even in hard times, some good do come out of it.
When my grand father was 16, during the German occupation, he had left his family because he could not get on with his dad. But strangely enough, a german guy I don't think he was a soldier, took him under his wings for a while and helped him get through this.
He then went on to enlist in the French army, lying about his age and fought in the last months of the war.  He always told me he never killed anyone.  
He was also always saying these german expressions and always saying jawoll instead of yes! He lived and relived these years at war in his head all his life until he passed at 87. 
So this bridge is about all that!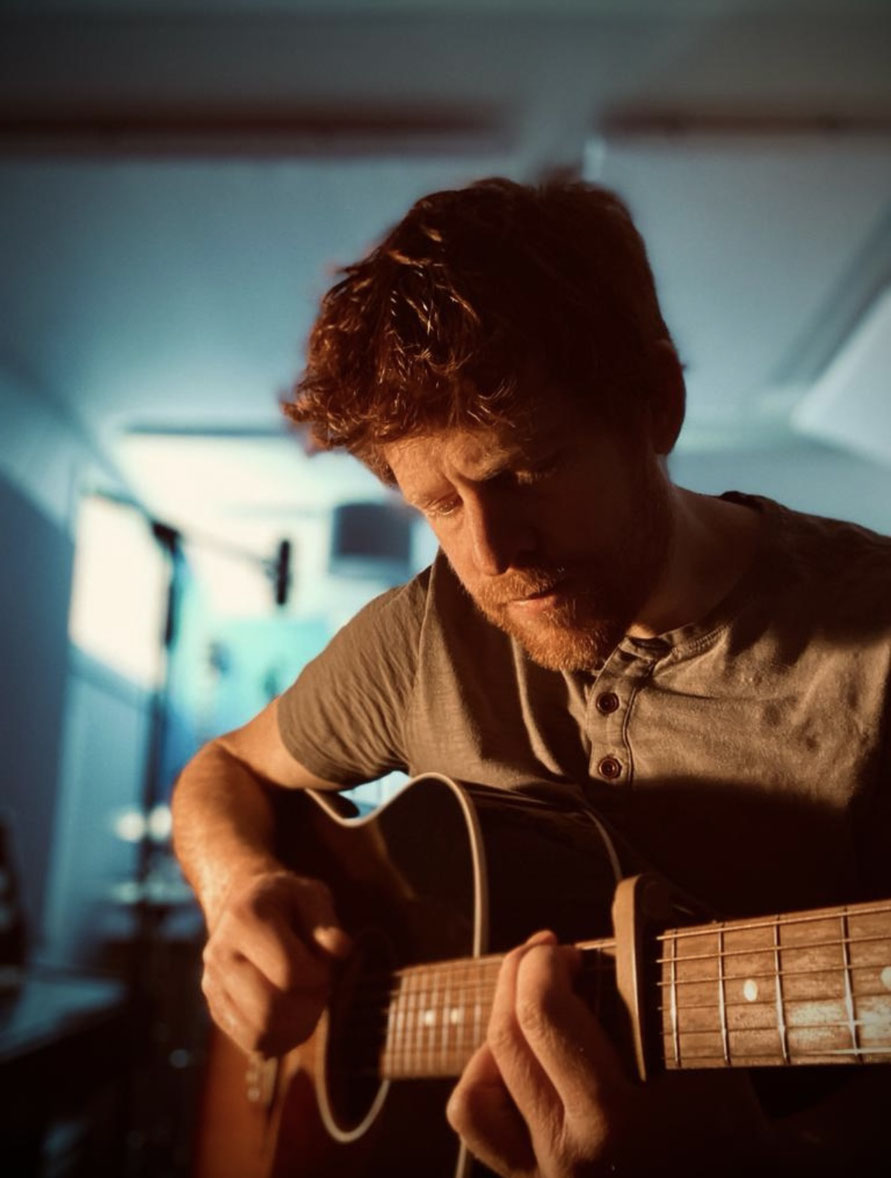 Alina - an absolutely authentic and profound song - a real masterpiece that touches me incredibly and makes me think even more!
Peace and humanity is the highest good, which we should all value infinitely and live by.
---